Teenage prodigy, Cliché, emerges with debut EP: Thomas
Today, Treble is proud to premiere the debut EP from New York hip-hop artist and teenage prodigy, Michael Fulcar — otherwise known as Cliché.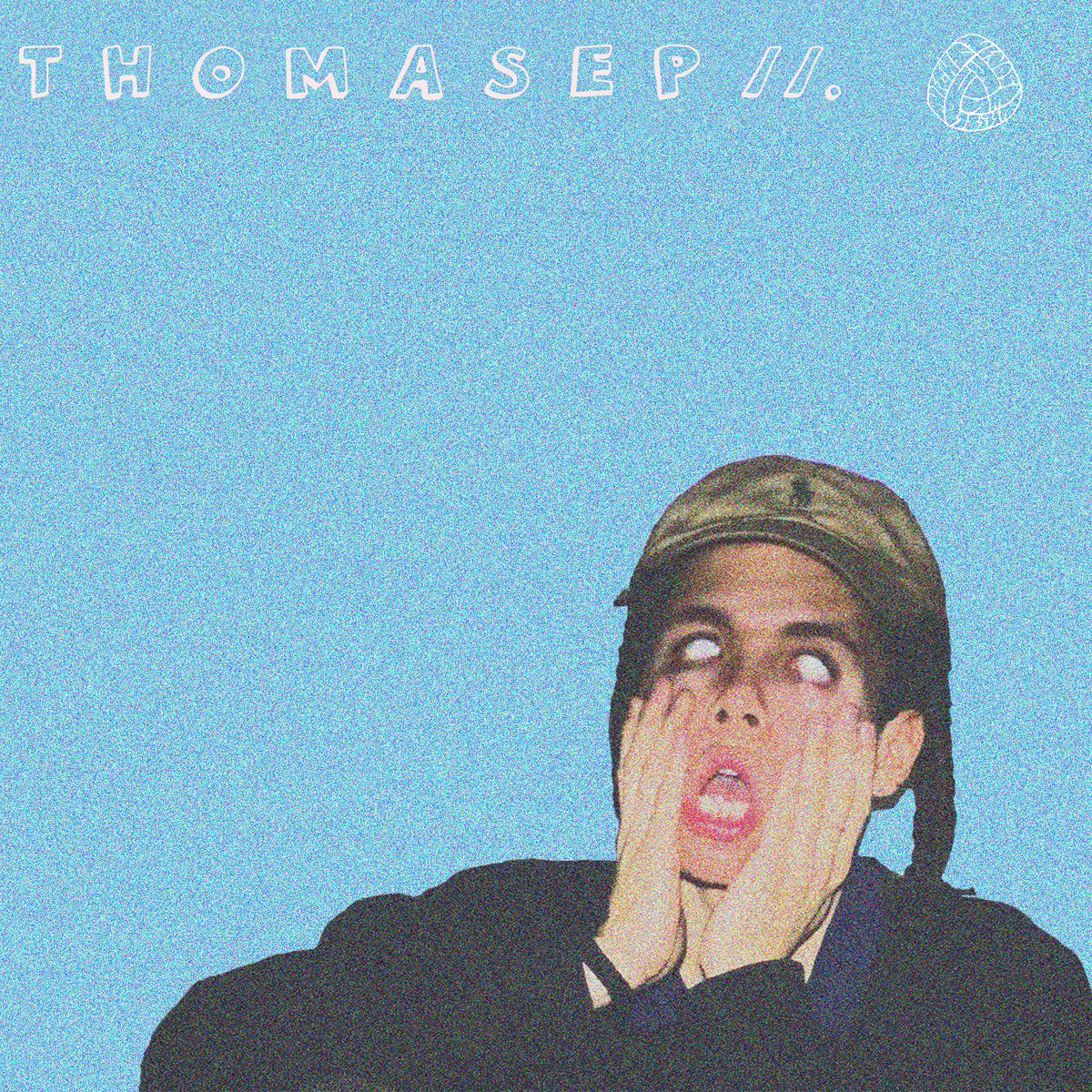 photo: Michael Fulcar
Interestingly, Thomas is the second iteration of Fulcar's first project, Synchro. After working on Synchro, originally slated to be his debut EP, for nearly an entire year, Cliché decided that the offering no longer represented him and scratched it completely. "It was my first attempt at creating a project," he recalls. "I just kept growing and growing until I realized it was no longer me."
So, when the new year began, the seventeen-year-old rapper/engineer/graphic artist locked himself in his room and started fresh. "I recorded it all in one weekend," he remembers. "No sleep. Nothing. Locked in. Day in, day out. I was drinking jugs of water. All I was eating were cans of peanut butter."
The result is Thomas, a 21-minute interdimensional journey through time and space, characterized by exotic, intricately engineered instrumentals, unrelenting vocal energy, and hypnotizing rhyme schemes. Though the project officially premieres today, rough mixes have been passed around New York's underground indie hip-hop scene throughout the past week, receiving praise from local artists.
Have you heard 'THOMAS' by @iamcleeche on #SoundCloud? #np https://t.co/xHBngadR2O

— Rubi (@skaterboyrubi) January 28, 2017
-
The juxtapositions on Thomas are bold and unique. Youthful aggression intertwines with ancient wisdom. Pitched down demonic vocals trudge over spacey and textured grooves. Soundbites sampled from the biggest superstars in the world sit naturally next to verses from local unknowns. And through it all, Cliché stretches his sound and pacing, bending at the edges without breaking the cohesiveness of the project.
In the final minutes of the project, Cliché peers into his own future. "The best thing about a dream is when you can finally live it // when your third eye been so highly vivid // when your team supreme with a conscious visions // from rags to riches." With Fulcar's talent, these words may very well be prophetic. Cliché has arrived, and if Thomas is any indication of this kid's future, it should certainly be a bright one.
Listen to the project here and learn more about Cliché below.
---
Get To Know Cliché
How would you describe your music to someone who's never heard it?
I'd say its a burst of energy at any frequency, high or low.
Who's another artist that you have great working chemistry with?
I'd have to give it my G, Indigo General. It's like once he sets foot in the studio, the atmosphere changes, and you know its crunch time. He switches the frequency and gives a perfect, comfortable direction that's very efficient and great to work with. First time I locked in with him, I knew it wouldn't be our last. He's easily one of my most favorite artist to work with. Look out for that Cosmic Chronicles BOOK 2 coming very, very soon.
What is Sacred Gzz?
Sacred Gzz is a collective of which I am a part. We seek to progress and grow as a whole through unity and a sound filled with pure light energy, ancient wisdom, and knowledge. Sacred Gzz is a family, a brotherhood of companionship, love, and expression. Keep it G, and always remain sacred!
If you could collaborate with any artist past or present who would it be and why?
Anderson.Paak - no doubt about it! Honestly, after listening to his Malibu album and seeing his work with Kaytranada, I had to give it to him. He seriously has a lot of potential and is definitely on a whole different type of timing with the direction of his artistry.
"What inspires me is everything that is abnormal, very left field, and untouched."
How would you describe the independent music scene here in NY?
I'd say its really popping. Where it's at right now, for the first time in years, you can actually go out in this city and make a name for yourself in no time due to all of the different outlets that can help plug you in. Once you get the main scene analyzed with who's who and what's what, all you have to do is step right in it.
What is it like being an independent artist in the digital age of music ?
It feels great, honestly, especially when you have your team right beside you to help you get your name out. You just have to know how to play the game. This whole digital age of music is a finesse...it's all just a finesse.
When did you first find out about Treble
I remember Body of Arts had an event, and Treble had their own table set up. They caught my attention at first sight. Matt explained to me what the movement was and from there, I knew I could roll with the vision.
"Once you get the main scene analyzed with who's who and what's what, all you have to do is step right in it."
How was the recording process for Thomas different than your previous work?
It was way different compared to my previous work, being that it's the first project I've completely engineered myself. Everything felt more plugged in and the determination was more fiery. There were a couple challenges here and there that kept my nights wide awake, but other than that it was definitely a journey that will open up many more.
This is a project that is clearly bursting with ideas and energy. Was there a fixed message that you want your listeners to take away?
BE YOURSELF, BE YOURSELF, BE YOURSELF! This project came from a space within me that I had never touched nor seen before. Basically, all I want to get across is for everyone to be themselves and to unravel who you truly are.
Why did you chose to sample speeches given by Kanye and Tyler The Creator? What is the significance of their words to you?
Around the time i created the concept for the track, "t l k m y s h i t" both Kanye & Tyler came in my head as a perfect fit for the song. They're both artists who uniquely express themselves in ways that many haven't bothered to get near yet, in places most uncomfortable yet significant to others.
"Basically, all I want to get across is for everyone to be themselves and to unravel who you truly are."
What inspires you?
What inspires me is everything that is abnormal, very left field, and untouched. Anything that is aesthetically pleasing to me pops out to both my ears and eyes, and leaves a heavy inspiration on my being.
What can we expect from you in 2017?
Definitely more depth into Cliché. I see myself like a pyramid. Thus far I've only shown one side and plan to reveal the rest the more I grow and mature as an artist. Expanding my sound to different heights and angles.
When its all said and done, how do you want to be remembered?
AS THE 5D ICON.
-
For more stories and content about the exploding independent music scene, follow Treble across the web:
facebook. twitter. instagram. youtube. soundcloud.
---
Treble is a platform that helps artists find new collaborators and expand their creative networks. Our app is currently invite only. Apply to join today.